"Blackbox is helping me pursue my dream to travel the world with a camera and make money abroad. I've procrastinated on stock for years due to the time consumption of editing. But through the BB system, I can collaborate with other members who are editor/curators to easily apply metadata and get more footage up than I ever imagined"
"I've spent a lot of time filming beautiful places around the world, but never seemed to have the time to put the shots up on stock sites. Then I found Blackbox and they got me connected with a collaborator who edits and curates the footage for me. I get money every month now with the footage that would have still been sitting on a hard drive and my collaborator gets paid automatically by BlackBox! It's amazing!"
Victoria Smith - USA/Spain
"The BlackBox community has definitely been the biggest selling point for me. I was planning on feeling out the platform for a week or two before deciding if I wanted to use it, but the incredible level of engagement and support had me uploading my content within two days!"
"BlackBox is something I never thought possible. The only thing I need to do for passive revenue is to shoot-curate and upload once and thats it. It cant be that easy!! But it is with BlackBox. You're doing big things there and I will spread the word to every content creator I know."
Will Hunter - United Kingdom
"BlackBox is what I've been looking for, for years. It's given me the creative freedom to work with who I want, when I want and get paid for it fairly. I am so excited for the future with this company!" NOTE: Will has a great YouTube channel devoted to stock footage https://bit.ly/2HwZPI3
"I just love to wake up to those beautiful notification emails "You have received new earnings from your footage" BlackBox is giving me a new way to think about life, happiness, doing my passion and making passive revenue."
Sarah Thomas Moffat - Canada
"I received another email this morning titled: 'You have a payout from BlackBox.' What a great feeling! The best part for me is I can share the wealth with my collaborators, from talent to editors etc. It really is genius."
"As a full-time freelancer and travel Vlogger, creating footage that I shoot how, when and where I want without anyone directing me is the ultimate freedom! Being able to upload to one platform, get it to global markets and share the revenue with the actors saves a lot of time which is my most valuable currency. Thanks BlackBox!"
Andrew Maclennan - Canada
"With a passion for content creation, I walk away with so much amazing footage that gets stockpiled onto hard drives. With Blackbox I finally have a way of monetizing that footage, sharing it with the world and earning passive revenue that truly helps when gigs are scarce."
"As a film creative, I'm always looking for new, passive revenue streams of income. With Blackbox I've been able to create just that. Why ALL filmmakers aren't on this platform making extra cash is beyond me!" (Alex is a Writer/Director and CEO of https://indiefilmhustle.com)
"I am a producer of documentaries all around the world. So many unused shots end up sitting on my HDDs. Than I joined BlackBox. Now these archived clips are generating passive revenue. You can't describe the feeling when you wake up in the morning and you receive an email from BlackBox "You have new earnings from your footage!""
"My first BlackBox footage sale was just the motivation I needed to take some time this weekend to shoot some new stuff. And while it's great to see sales happen, it's also great that the platform is so simple and easy to use. Thumbs up from this newbie!"
Will Robbertse - South Africa
"JUST SOLD ANOTHER CLIP!!! I'm excited every time this happens. Thanks Blackbox! Thank you for this awesome platform that puts food on the table for my wife & kids."
Jason Parkinson - United Kingdom
"I joined BlackBox at the end of 2017 and I am already seeing a regular monthly passive income. Blackbox has made it simple for me to hit multiple stock footage outlets with just one simple upload and get my footage out to buyers that I never would have been able to reach with such ease before."
"I have been in the creative industry for over 20 years, and there are few resources that have the folks like me in their best interest. BlackBox has given us, the creators, a chance to have freedom from working job to job. I am so thankful I get the chance to work with all the folks at BlackBox."
"I had a minor knee surgery which had me on my back for at least a week. And while once upon a time that might have been devastating to me financially as a freelancer - thanks to the passive revenue stream I developed with BlackBox, I was comfortable knowing I wouldn't be missing a mortgage payment. Shoot and upload peeps! It pays!!"
Jasmin Awad Cobalt - Germany
"I have a feeling Blackbox will improve my life by allowing me to put my passive revenue plans on a much more reliable foundation that I simply cannot do alone. Thank you!"
Christopher G. Parkhurst - USA
"I often recommend that our doc filmmakers look into pursuing stock footage as a an added revenue stream. And no one does it more fairly and more ethically than BlackBox. Which is why we're honoured to have them as a sponsor of The Documentary Life podcast"
"Thanks to the BlackBox platform and community, the confidence that I have in my own abilities is miles ahead of what it used to be. My videography and editing skills have increased tenfold and I am now making steady passive revenue!"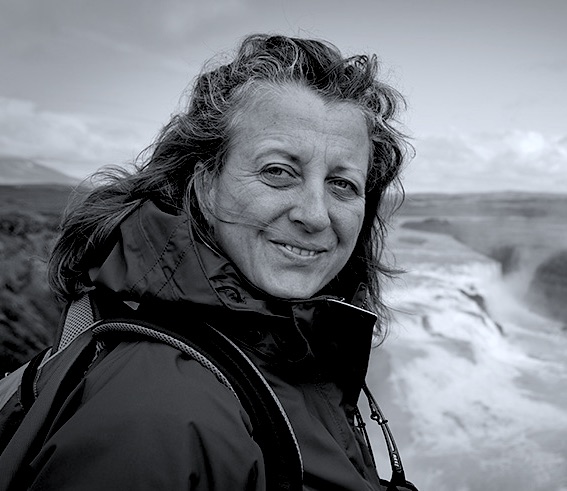 Anita Gilden - Netherlands
"I've been working for years as a natural history videographer, but too much of my time was spent in the office editing, curating and dealing with the stock agencies. I love BlackBox because it works perfectly and frees me up to do what I love most - being "out there" and documenting the natural world in wild and remote places!"
"Everytime I go on a location, a trip, a visit, a set, I take my camera with me and look around to check if I could shoot some content for BlackBox. It forces me to practice "my eye" and look for interesting things anywhere I go. It helps me progress in my artistic and technical skills, doing what I love, and it makes me money on top. What's not to like?"
"I've been so impressed with my entire BlackBox experience. They take an overwhelming process of uploading stock footage, and make it easy. And, most importantly, they WANT you to succeed and will aid you in making that happen!"